IELTS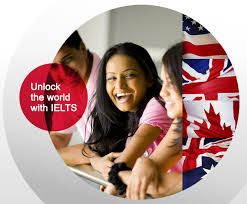 IELTS) is an English proficiency test of students whose native language is not English. IELTS scores are required by the Colleges/Universities of UK, New Zealand, Australia, Ireland, USA and other countries. The IELTS Score is a must for Nepalese Students who wish to go to Australia for Further Studies. For more information log on to: www.ielts.org
Rational Module
Listening 40 Questions 30 Minutes
Reading 40 Questions 60 Minutes
Writing Two Topics/Tasks 60 Minutes
Speaking 10-12 Questions 11-15 Minutes
Test is of two types: Academic & General Test.
The IELTS registration fee is NRs. 13,800.00
Receive score after 2 weeks from the day of the test.
The Test is taken once a month.
The score ranges from 0 to 9 bands.
The score is valid for 2 years
Testimonials
Visit us!!
World Vision Education Consultanct
Airpore Kathmandu Nepal
Tel: 014465426 / 9849019841
Email: info@worldvision.edu.np
Website ;www.worldvision.edu.np